It has been an up-and-down career for Buccaneers' quarterback, Baker Mayfield. From first, overall pick in 2018 to being on his fourth team in a calendar year. Now he will look to revive his career with the Tampa Bay Buccaneers.
Along the way there has been a playoff win, a locker room divided which led to him being traded and being cut by a Carolina Panthers team that was sputtering along during his time there. He finally showed a little bit of life last year in four games with a depleted Los Angeles Rams team. This is significant for the Bucs who seem like they will run a similar offensive system under new offensive coordinator Dave Canales.
Both parties hope that will translate to success in 2023. Mayfield is on a one-year prove it deal with his future as a starter in the NFL hanging in the balance. What can we expect from this fallen former star in the making? Here is my prediction.
Offensive Weapons 
First it has to be noted that Mayfield will be throwing the ball to the best pass catchers he's ever had. He's played with the likes of Odell Beckham Jr in Cleveland, but that relationship never developed into results on the field. While with the Rams last year, he only played after star receiver Cooper Kupp was out for the year with an injury.
Mike Evans is a future Hall of Famer who hasn't even entered his 30's yet. Chris Godwin has played at an All-Pro caliber level in the past and will be fully healthy entering this season. Add to that the up and coming players like Cade Otton, Russell Gage and Rachaad White out of the backfield and the Buccaneers have one of the best groups of pass catchers in the NFL.
This is the type of group Mayfield needs to jump start his career. Frankly, if he can't get back on track in Tampa then he can't do it anywhere. There couldn't be a better situation for him to walk into.
What Does Success Look Like For Mayfield?
Mayfield's shortcomings have been well documented. However, he has had highs in his careers as well as lows. We have seen him be successful at the NFL level. We've also seen him struggle.
In his first season, Mayfield was voted rookie of the year. He threw for 3,725 yards and a career high 27 touchdown passes and 14 interceptions. He would hit the dreaded sophomore slump in year two before putting it all together in his third season.
In 2020 Mayfield led the Browns to an 11-5 record and a playoff victory over the Pittsburgh Steelers. His 3,563 passing yards and 26 touchdowns powered the offense, but it was the fact that Mayfield threw just eight interceptions was what made his play great. A better then three to one touchdown to interception ratio would be very welcome by the Bucs this year.
Even a two to one touchdown to interception ratio would be pretty good. Something like his rookie year, with about 28 scores and 14 turnovers. This is the ratio that Mayfield set with the Rams last year in his four starts (four touchdowns and two interceptions).
Predicting The Year
Because of the weapons he has to throw to and the offense the the Bucs will run, I believe this will be one of Mayfield's better years. In fact, I could see him setting new career highs. That's often what happens when talent meets good coaching.
I project Mayfield to throw in the ballpark of 4,200 passing yards and 30 touchdowns. Based on his touchdown to interception ratio with the Rams, I also believe he'll have 13 interceptions as well. This would land him in the top ten in both yards and touchdowns based on last year's production.
These numbers may seem lofty for a quarterback who feels like he's on the verge of washing out of the league. However, keep in mind that these numbers are very comparable to what Seattle Seahawks quarterback Geno Smith did last year in the same position. Considering Canales was the quarterback coach there and is bringing in the same offense, there is precedence for this type of jump.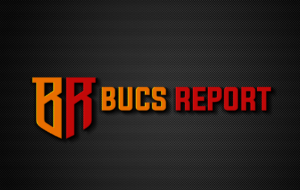 For more on this and everything Buccaneers check back here hourly at BucsReport.com