Tampa Bay Buccaneers' linebacker Lavonte David appears to be on "Team Baker" heading into the team's training camp.
David was recently on SiriusXM NFL Radio where he talked about the Buccaneers' quarterback situation and his impression of Baker Mayfield from the team's OTAs.
"Obviously, Baker, already he's been 'the guy' and, you know, he's expected to live up to what everybody expected him to be. Baker is great for our locker room. I like the way Baker carries himself coming in with a ready-to-work mentality. Everybody loves him already and the way he approaches practice is great to see. So there's definitely some great things to see out of Baker. He's a guy who's done it before — took his team to the playoffs and done some great things so far. So the competition with those guys is going to be very, very competitive, and I'm glad to be a part of it."
Confidence has never been an issue with Mayfield. His swag has been present during the Buccaneers' OTAs as it has throughout his career. His new teammates have now seen this first-hand.
But David isn't ready to write-off Kyle Trask though. He sees both quarterbacks competing for the job as a win-win situation.
"During minicamp it was really fun to see, man, those guys are really having fun with it and they're helping each other throughout the way," David stated. "So that's definitely something I love to see, as well."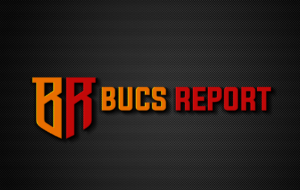 For more on this and everything Buccaneers check back here hourly at BucsReport.com