Big news on the NFL circuit this week; star running backs Josh Jacobs, Saquon Barkley, and Tony Pollard appear headed toward playing under the doomed, dreaded "franchise tag." 
This is just another notch in the running back saga that has been this offseason. Guys like Dalvin Cook, Ezekiel Elliot, and Kareem Hunt also remain unsigned, and now 2 of the 3 aforementioned star backs are potential hold out candidates for this season. 
What does this all mean for the Bucs?
Well, on the surface, not a whole lot. There's not a world where the Bucs are trading for and extending any of these guys, because if they won't play under the tag for the teams they're on, they sure as hell aren't doing it for the Bucs. 
But, it does open some interesting possibilities. Mike Evans still hasn't been extended, and while I'm not eager to push him out (and I doubt the Bucs are either), the Giants receiver-needy Giants could see this Barkley situation as a way to get some help for recently extended Danny Dimes. 
Let me explain; the NFL very rarely deals in player-for-player trades, but if the Giants are serious about being competitive this season and committing to Daniel Jones, they could very well use another target for him. 
And Saquon gives them a salary dump to pay for Evans. If they attach a 3rd (or earlier) rounder to Barkley's salary for Evans, the Bucs could at the least entertain this idea. 
It doesn't have to happen now. The Bucs might start the season and realize this team isn't what they thought it was. By the trade deadline they could figure out that they're not competing for anything meaningful this season. So why not get something in return for their best player, as well as send one of the franchise's most respected leaders to a better situation to finish out his career?
I know this is multiple articles trying to trade Evans, but these are the types of unfortunate, painful realities the Bucs will have to face moving forward as their aging roster starts to get taken apart. 
Follow @ctbrantley12 on Twitter and listen to him on the RBLR Bucs podcast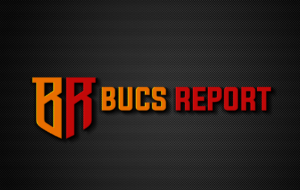 For more on this and everything Bucs check back here hourly at BucsReport.com