The Tampa Bay Buccaneers drafted Yaya Diaby in the third round of the 2023 NFL draft. The explosiveness and power were key to the team selecting the outside linebacker out of Louisville. But Diaby isn't a one-trick pony.
The Buccaneers have been working on improving certain aspects of Diaby's game. More so, him dropping into coverage. And according to head coach Todd Bowles, Diaby is taking to it well.
"If you're not a great dropper, you probably won't be dropping. But I think he does a good job at understanding it and knows where everything is. It's probably a little bit new for him, but for the few times that we ask him to drop, I think he does a good job."
Diaby has seen results from working on his dropping into coverage skill-set.
"It's just reps. I'm getting more reps and more reps, so I'm getting the rhythm of it," Diaby stated to the media. "Overall, it's been good."
But the rookie isn't just working on his coverage skills, he's also developing more pass rushing techniques. Working with Shaq Barrett and Joe Tryon-Shoyinka, Diaby is learning different take-off spots and pass rushing moves.
"At Louisville, I didn't really get the opportunity to rush from the wide [position], from the five-[technique] out in the open," Diaby stated. "So, I've been getting a lot of pointers from Shaq [Barret] and Joe [Tryon-Shoyinka] and those guys."
The Louisville rookie will have ample opportunity to showcase these new aspects next Friday in the Buccaneers' preseason opener against the Pittsburgh Steelers. And Diaby is excited at the opportunity to use these new skills to actually hit a quarterback.
"Yeah, I can't wait, I can't wait until Friday to be able to actually hit the quarterback," Diaby stated about playing in his first preseason game. I hope I hit them the right way so I don't get flagged."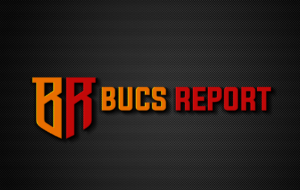 For more on this and everything Buccaneers check back here hourly at BucsReport.com