Training camp is in full swing for the Tampa Bay Buccaneers. There are many storylines to follow this year as we rev up to the regular season. From a new offensive system to a quarterback competition, there is plenty to talk about.
However, the biggest thing we can speculate on is who will actually make the final roster. And while we know many of the familiar faces returning for the Buccaneers, there will also be many new additions to the team this year. Guessing today, here is my prediction as to who will make the 53 man roster.
Defensive Line
Vita Vea
Calijah Kancey
Greg Gaines
Logan Hall
Pat O'Connor
William Gholston
The Buccaneers are strong upfront. No one more so than nose tackle Vita Vea. At 350 lbs is the foundation of the defense and one of the best defensive linemen in the NFL.
Along with Vea are a pair of newcomers. Rookie Calijah Kancey is a quick twitch penetration three technique who projects as a great pass rusher in the NFL. Greg Gaines is a guy who can play both nose and three technique and is a stout run defender.
On the outside are three guys to fill their role. William Gholston has returned to be a veteran presence and strong run defender. Logan Hall is entering his second year and is hoping to emerge as a legitimate pass rush threat next to Vea and Kancey. Pat O'Connor is a guy who does a bit of everything and thrives on special teams.
Edge
Shaq Barrett
Joe Tryon-Shoyinka
Yaya Diaby
Anthony Nelson
Jose Ramirez
Cam Gill
This might be the Buccaneers deepest overall position. Shaq Barrett is still one of the better edge rushers in the NFL as returning from an Achilles injury. His counterpart, Joe Tryon-Shoyinka is looking to emerge as a strong pass rusher in his third season after showing flashes last year.
Behind them is rookie Yaya Diaby. Diaby is fast and physical and projects as a strong pass rusher with additional refinement. Anthony Nelson is a similar architect type. He is a big, strong edge rusher who can rush the passer as well as defend the run.
Jose Ramirez is a different type of pass rusher. He is lighter and quicker around the edge. Gill is more of this mold as well. However, he does have a more physical element and can even play a little bit of off ball linebacker in a pinch.
Linebacker 
Lavonte David
Devin White
SirVocea Dennis
KJ Britt
This group features one of the best duos in the NFL. Lavonte David is a future Hall of Famer who is still playing at a very high level. Next to him is Devin White who is one of the best athletes and big splash play guys in the league.
I project rookie SirVocea Dennis to take the primary backup job. He is a sure tackler and has the athletic ability to project well as a coverage player. There have been glowing reviews about him out of camp and even going back to his time at the senior bowl.
Britt is a throwback two down thumper. Ideally, he doesn't play on the defense, but makes a living on special teams. If nothing else, he's a good box run stuffer.
Cornerback 
Carlton Davis
Jamel Dean
Zyon McCollum
Dee Delaney
Keenan Isaac
Carlton Davis and Jamel Dean are penciled in as the starters on the outside. They make one of the better cornerback duos in the league and have had Super Bowl experience with the Buccaneers. Their position on this team is unquestionable.
Zyon McCollum was a rookie last year, and had more than his fair share of struggles. However, he has all the athletic tools to play in this league, and if the light turns on he can be a good back up and even a starter down the line. We might see a similar path for rookie Keenan Isaac who will likely be the fourth outside corner option on this team.
Delaney's in the mix for the starting nickel job. While he doesn't bring a lot to the outside, he has proven he can play the nickel and is a good depth player at least.
Safety 
Antoine Winfield Jr
Ryan Neal
Chris Izien
Josh Hayes
Nolan Turner
This group is certainly a top-heavy one. Antoine Winfield Jr. is moving to more of a single high safety role, which should lead to more playmaking. Newcomer Ryan Neal received all pro consideration last year, and is a physical force in the box.
Rookies Chris Izien and Josh Hayes are both competing for the starting nickel job. I believe Izien will eventually secure this job and be a starter on the Buccaneers defense. Both have a similar profile as occasional deep safeties who play more nickels than anything else.
Turner might be the last guy on the roster, but he's playing at a position of need. He is more of a deep safety, then either Izien or Hayes, and could be a primary back up to Winfield in certain situations.
Specialists
Jake Camarda
Chase McLaughlin
Zach Triner
Second year punter Jake Camarda will obviously be the returning starter. The same can be said about long time long snapper Zack Triner. The big mystery is the kicking competition between Chase McLaughlin and Rodrigo Blankenship. I believe McLaughlin will win this job and bring the big leg the Buccaneers have been lacking in recent years.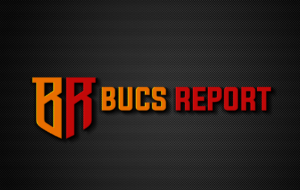 For more on this and everything Buccaneers check back here hourly at BucsReport.com