Tampa Bay Buccaneers' All-Pro offensive tackle Tristan Wirfs struggled with fear of failing I'm relations to his move from right to left tackle. Wirfs credits Philadelphia Eagles' Lane Johnson and his work in bringing awareness to mental health in the NFL.
Wirfs talks about working with sports psychologist Dr. Joe Carella.
"I was very reserved in talking about how I was feeling. I am still trying to get better at it. It seems so miniscule like, 'Oh, you are just flipping sides.' But I was having breakdowns about it," Wirfs stated. "I decided I cannot sit here with these thoughts anymore. I was setting myself up for failure. I would just think about, 'I am going to suck?' or like, 'I am not going to be able to do it?' for all day long."
Enter sports psychologist Dr. Joe Carella.
"So being able to talk to Dr. Joe (Carella) and just get those thoughts out of your head. Just being able to say them helps tremendously, just getting them out of your own head. I am still trying to get better at saying what I am thinking and feeling."
—
"I feel like in this sport you have to be tough and all that stuff, so just being able to get things off your chest and let somebody in that is there to help," Said Wirfs. "They know what they are doing. He is a professional at what he does, and I am a professional at what I do. So, I let him or her do their job. It has been very beneficial getting that stuff out of my head."
Wirfs' success on the right side only added pressure in his mind.
"I thought about that all the time. I was like, 'OK, well if I do not do this, then I am this. If I don't do this, then I am a failure. If I don't do this, then I suck. If I don't do this, then I am not a good football player.' All that stuff," Wirfs stated. "I think having those things happen in the first three years are huge to what I am thinking about."
—
Wirfs continued,
"I wasn't very positive towards myself in my own head. I feel like a lot of us go through that where it is so easy to let negative thoughts creep in. Then you have to really try and work hard to think about something positive. For me it is like, I can see myself not throwing my left hand or not throwing the right set. It is so easy to picture doing it the wrong way. Then to picture it the right way you have to sit there and think about it. So, with that stuff and with thinking I am not good enough, that stuff being in my head is just — I don't know. It is so much easier to let it go and just get it out."
While the thoughts still creep into Wirfs' mind, he's keeping the negativity out and putting positivity at the forefront. This may be his greatest feat of strength to date.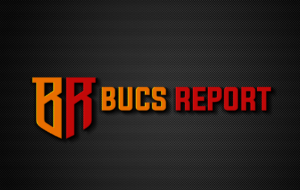 For more on this and everything Buccaneers check back here hourly at BucsReport.com