This Bucs season is going to be an odd one, and no one truly knows what to make of the team. A lot hinges upon Baker Mayfield's performance as the starting QB, but there are many other factors to be considered too when thinking about how this season might shape out. 
With so much uncertainty, the Bucs might just have some really weird situations that play out and make this season chaotic and a bit fun (in the "Wow, this team is a hot mess" way, not a "Yeah, Fire Those Cannons" way). Let's get into them. 
Todd Bowles fired before season's end
I'm not saying I'm confident this will happen; Todd Bowles still has a few years left on his contract, and firing a coach during a season is a tough proposition for any team. The Bucs also don't exactly have a long list of qualified replacements to choose from; Eric Bieniemy is entering his first year as OC in Washington, and if things go as well as most expect them to, he won't jump at the opportunity to coach a team in Tampa without any real direction. Then again, if the Bucs have a chance to start from scratch, that could appeal to EB and he could very well be the next head coach for your Bucs. We'll see.
Mike Evans traded before Week 3
Another thing I'm not super confident in; Evans' contract situation is dicey to say the least. Reports have said both sides have hit a snag and that Mike Evans has a deadline of this Thursday for the Bucs to give him an agreeable deal, otherwise he's not interested. It's certainly fair. They've had all offseason to negotiate, and if nothing's come of it now, it's hard to imagine anything will. The Bucs would be doing themselves a disservice by not exploring trade options, even as early as Week 3. Teams might be willing to give up just a bit more in order to secure a solid receiver like Evans for a longer period, instead of just the second half of the year right after the trade deadline. 
John Wofford starting by Week 9
A lot would have to go wrong for this to happen. Baker's time would have to be disastrous, and the Bucs would grant him his release so he can go try and find some other sucker to goad into letting him start. Kyle Trask would either have to be hurt or even worse than Baker. Enter the big name John Wofford. Yeah buddy, if John Wofford is starting at any point during the season, the Bucs are looking at Caleb Williams at #1. It'll be a nasty thing to see, but it could be really stupid fun. 
Make sure you follow Carter on Twitter, read his work at Creative Loafing and check him out on the RBLR Sports Podcast.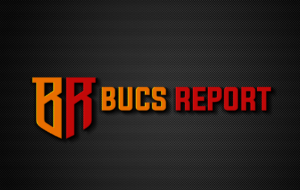 For more on this and everything Buccaneers check back here hourly at BucsReport.com