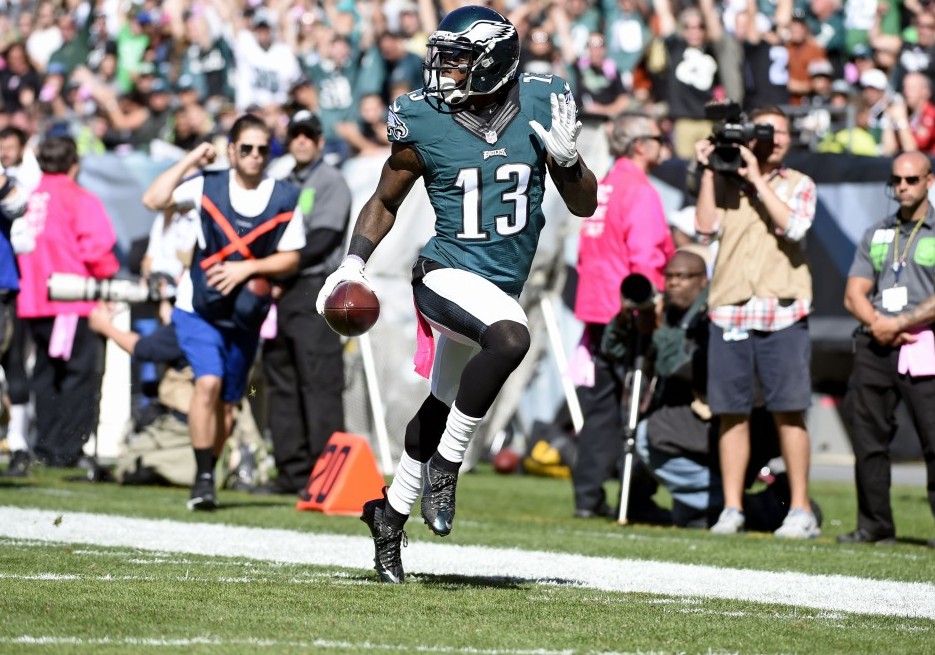 That's what Buccaneers quarterback Jameis Winston had to say about the new Buccaneers wide receiver. Huff will return to the football field on Sunday against the Saints and the last time Huff played against the Saints he was an Eagle. Huff had a solid outing on that day, in October of 2015, with 4 receptions on 5 targets for 75 yards and a TD. The TD came on a short pass from Sam Bradford and was taken 41 yards for the score. Huff might just be the guy Koetter was looking for earlier this season when he said we need a guy who can take a short pass and turn it into a long gain.
Huff could play a big role in Sunday's game against the Eagles, either on the field catching passes or out there returning kicks and punts. He does have a 107-yard TD return that's good for 8th in NFL History. Tampa ranks dead last in the NFL for Kick return yardage with a long of 24 yards, but Huff has returned 7 kicks this season and averages 12 yards more than that Tampa Bay long with 36 and a touchdown. Having already scored a TD this year as an Eagle his 98-yard return on the Vikings earlier season is indicative of his 95 kick return rating in Madden. 
The Buccaneers are thin in the Wide receiver department. First losing Vincent Jackson then losing Cecil Shorts. Now with Adam Humphries out for Sunday, it's next man up and this next man up has some juice. Huff will have the chance to slip or shine against the Saints on Sunday and it seems to be his plan not to slip but to shine. He will look to prove himself as a member of the Buccaneers, the team that gave him his second chance after his ordeal earlier this season, and Huff wants nothing more than to fit in with this team and shine when his number is called.
The Saints are hovering the bottom of the NFL when it comes to pass defense (30th) and with yards on kick returns allowed (28th) giving the Buccaneers a leg up in this game already. If the Bucs go out and play like they have against the Chiefs, Seahawks, and the Chargers, the winning streak will continue to five in a row. 
I shouldn't have to tell you what happened the last time Tampa won five in a row.  #2002-2003 Champs!